Welcome to Our Financing Department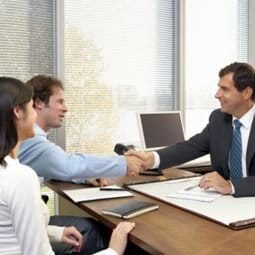 Hassle-Free Auto Financing near Sioux Falls SD, Tea SD, Lennox SD and Hartford SD
You finally found your perfect Car, Truck or SUV and you can't wait to take it out on the road. All that's left is figuring out financing, and the experts at Parker Ford Inc. are here to help. We have close contact with numerous local banks and lenders, which gives us a variety of choices when it comes to securing the payment solution that works best with your budget. Not sure where to start? Give us a call. We'll work with you to ensure you understand all your options, so you can make confident decisions.
The Options Loan vs Lease
If you're wondering what the big difference between loan and lease is, you can rest easy! Simply put, leases are an option for drivers that don't want to commit to a Ford for a long period of time. Leases usually last between two to six years and the monthly payments are dependent upon the depreciation rate of the vehicle selected. Comparatively, loans are for Parker SD drivers considering buying a vehicle - the main difference being you'll be keeping the vehicle after you've paid it off. Of course, the differences are a bit more nuanced than the above description, but Sioux Falls SD, Tea SD, Lennox SD and Hartford SD drivers can look to the Parker Ford Inc. finance team to help sort through details.
Jumpstart the Auto Financing Process in Parker SD
When you're prepared to make your next move, you can count on our friendly financing experts here at Parker Ford Inc. to help with all your financing needs and guide you through a smooth, easygoing financing experience. All you need to do is fill out our easy financing application, which you can do right from the comfort of home, and we'll be ready to start crunching numbers to help you get that much closer to owning the Ford Edge, F-150, Explorer, Superduty or EcoSport of your dreams.